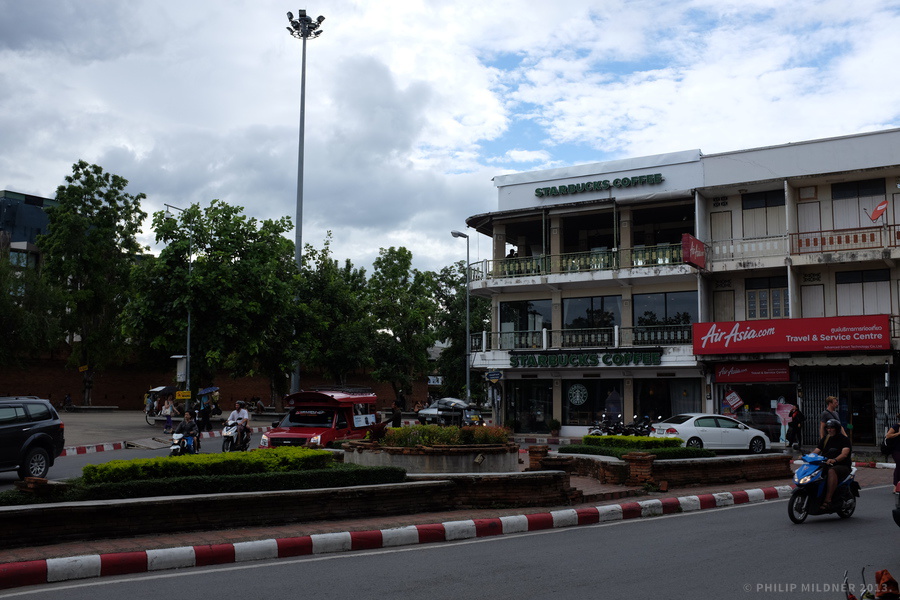 After spending ten days in hill tribe villages and camps without warm water, beds and other comforts, we are finally back to civilization. Well, at least for a while. As we worked for such a long time, we now got four days off from our work and are now in Chiang Mai to relax from the past days. Even though this just was our first night in the city, we tried to do as many things as possible.
The first thing many of us did was to go to the fast food restaurant of your choice to get some Western food again. I tried not to go for this complete opposite of we have eaten the last days and ordered Pad Thai (Thai noodles) to at least get some diversion from all the rice. Next, we went for a full hour of Thai massage. I have to confess that this was my very first Thai massage, so I do not have any comparison. However, I really enjoyed it and felt much more relaxed afterwards. Oh, and do not underestimate the comfort of a real shower! While we had the opportunity to wash the last days, the showers mainly consisted of so-called bucket showers where you just use buckets of cold water to shower or wash yourself.
In the evening we went to a traditional Thai boxing event and watched the fights with fascination. Today's plans are not determined yet, but we will probably do some sight-seeing around the area. In one or two days we will go to Chiang Rai before we will return to our volunteering work on Monday.