After my recent trip to St. Petersburg I finally was ready for Spring time. It was time for the plants to turn green and for flowers to bloom. While I could get all of that in Mannheim as well, I had another chance to go on a weekend trip. And so we went to Nice.
We got there quite late in the evening, so we just went to bed in our rented apartment to go for a walk the next day. I eagerly loaded color film into my camera to capture all the colors of Spring. And then… it rained. When we came to the famous promenade at the beach, the Promenade des Anglais, it looked quite empty and it actually was quite cold. So we just sought shelter in the next cafe and waited until it stopped raining. We continued out walk through Nice after the rain, but only on the next day we got to see the sunny side of the town.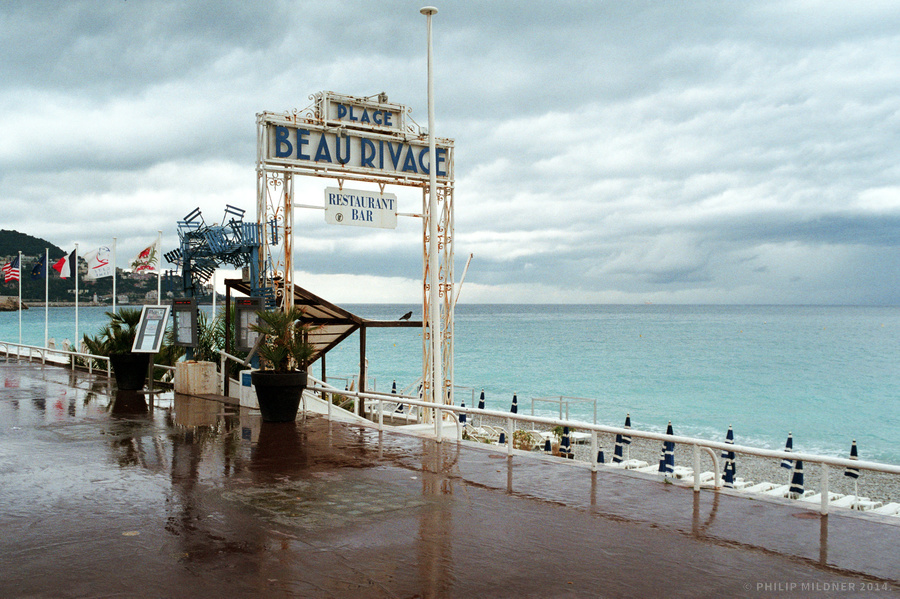 On the next day I insisted that we get up early so that we could take a stroll over the various markets in Nice. As our apartment was just a few minutes away from the old port in Nice, we could do most of our sightseeing by foot. We visited the fish market (which was not as big as I thought) and continued our walk over the farmers' and flower market.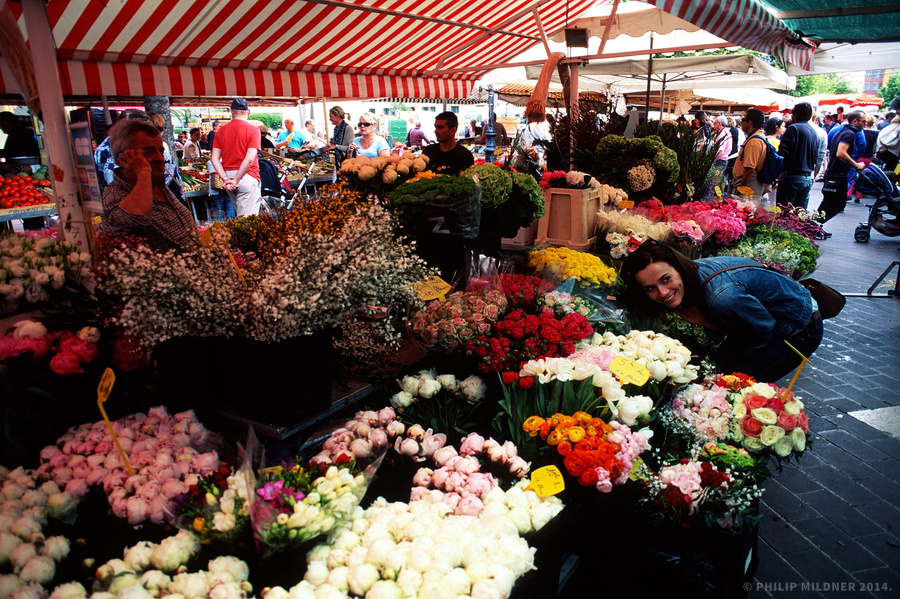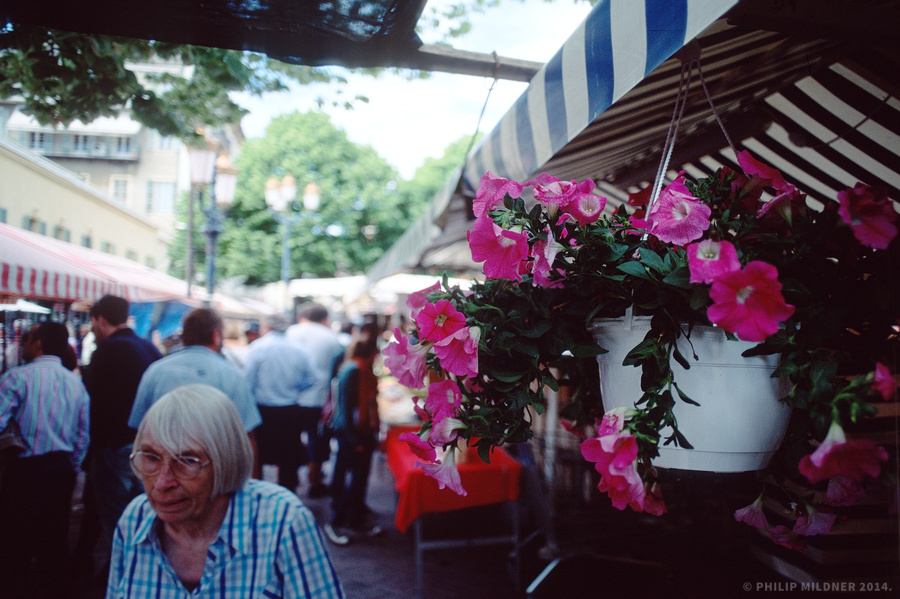 During the day, we visited more parts of the city. We went to Place Masséna, one of the central squares in Nice and climbed up the Castle Hill to get a beautiful view over the city. Our walk ended in a bar at the old port not far away from our apartment.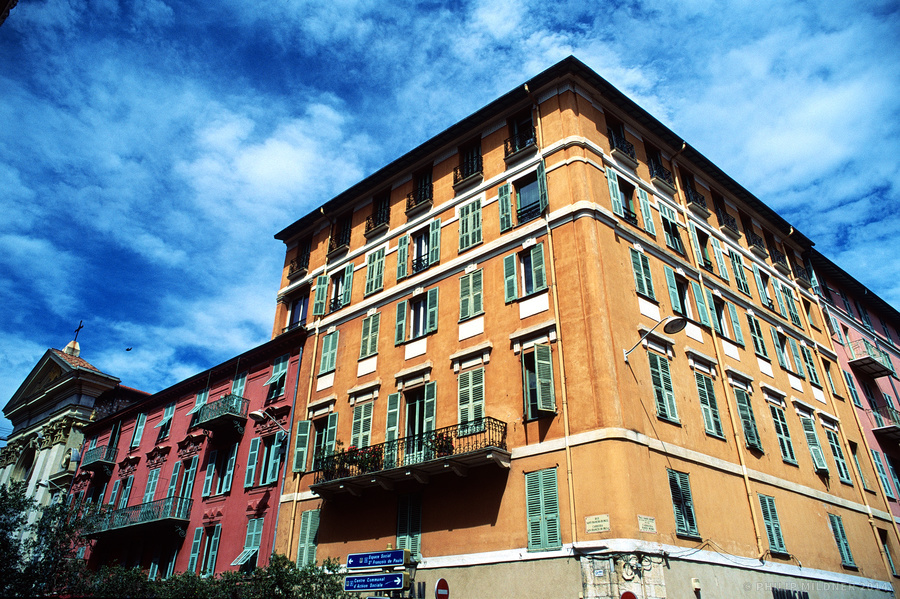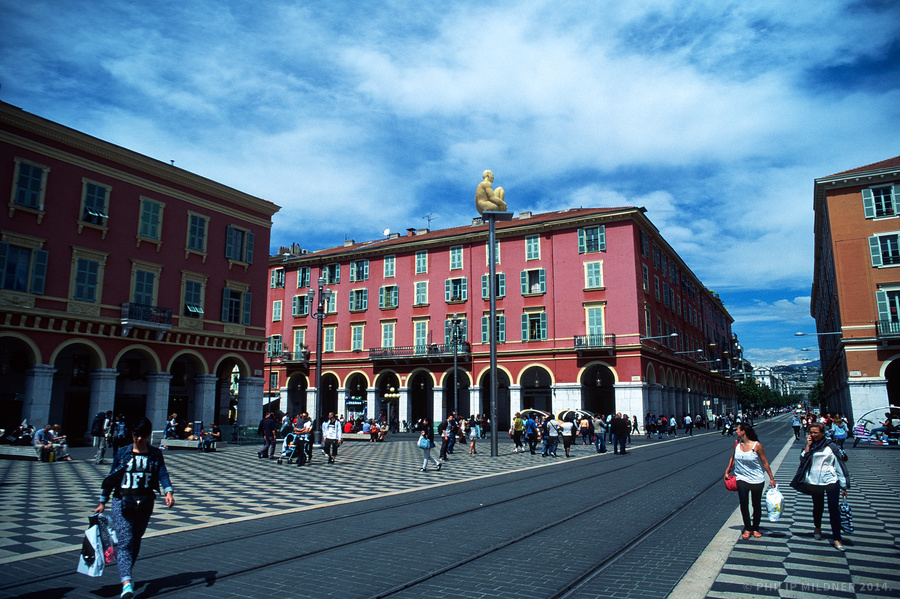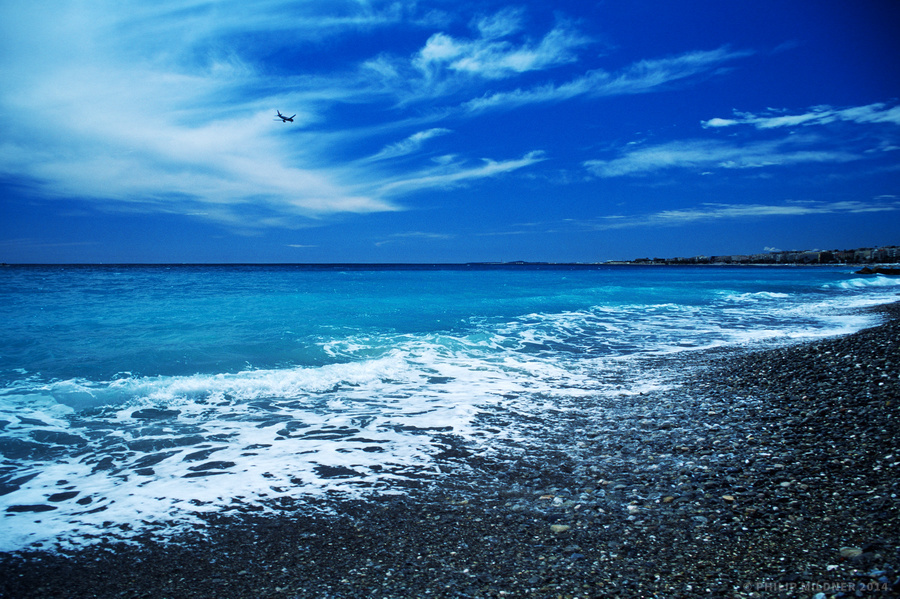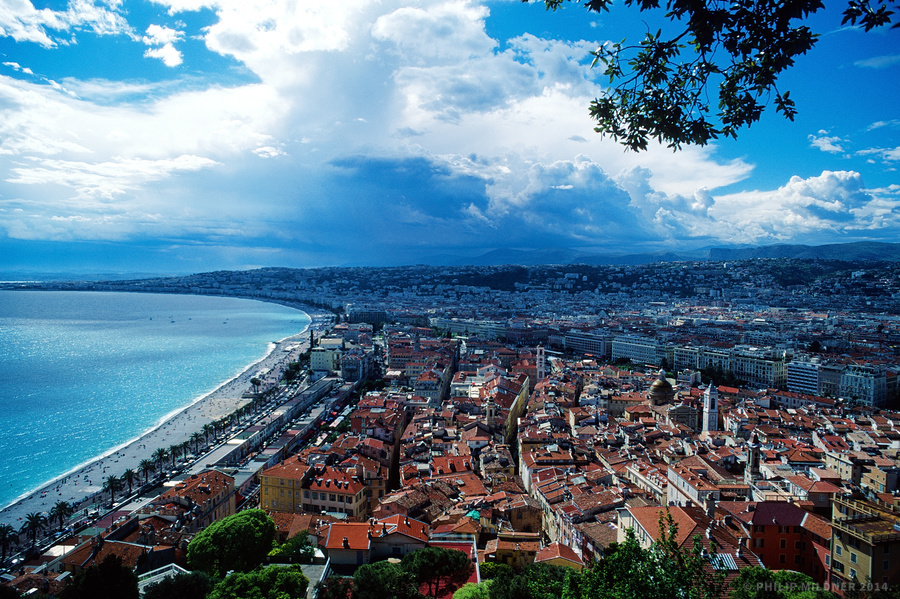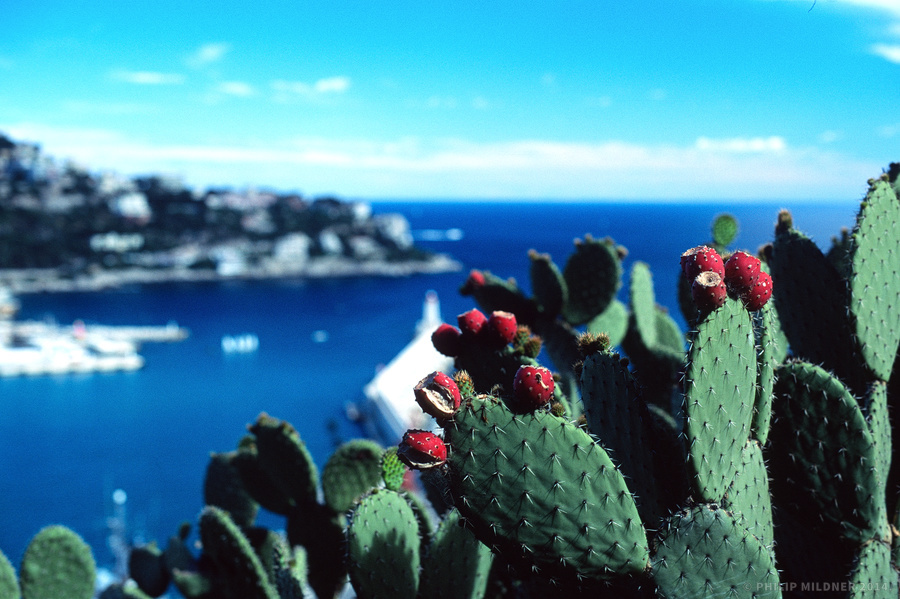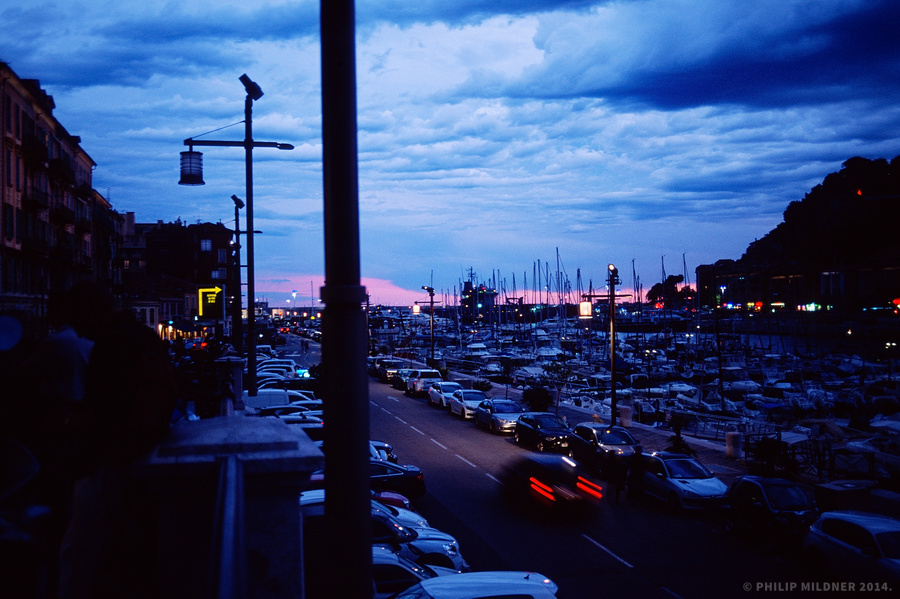 On our last day we took another walk through the old parts of the city with its narrow alleys and colorful buildings before we finished our trip at the place where the sightseeing part started, at the promenade. This time, however, the weather was fantastic, so we could spend our last hours in Nice at the beach.